Is uninspiring - bland - dull - Vanilla - No Strategy content costing you lost leads and clients?
Stop me, if any of this sounds like you
You've tried writing online only to feel you're posting into a void

You know there's something missing from your brand messaging - but can't pinpoint it

You lead a team of communication professionals who have the writing skills but don't know how to write online


Now really stop me if you dream of:
Creating content that makes people stop and share

Building your credibility and engagement by starting conversations with other experts

Your Ideal Clients begging you to work with them rather than you chasing them
Turn your Content into Your Digital Business Card
Your client's default is set to "Nope"

They scan your website, ignore your invites, leave your emails and newsletters unopened.

I say "$%&*! that"
Copywriting + Psychology is your cheat-code to hack your audience
Discover the halo effect of human psychology on your copywriting and content writing that captures your audience's attention, drives inbound sales, and opens amazing opportunities.
​
GO BEYOND YOUR WORDS is a 5-day Cohort Course held throughout the year, designed to help individuals and business teams learn how to improve their online copywriting skills by applying the biggest brand's marketing strategies.​
​
DITCH the boring "This is what we do" Vanilla Content

Become CONFIDENT in your copywriting and editing skills

Find your Core Key Message and STAND OUT from your competitors

WRITE posts that build your CREDIBILITY and REPUTATION and CUSTOMER TRUST

Create an ENDLESS pool of fresh CONTENT ideas that help you stay consistent

Craft CREATIVE & CLEAR hooks, headlines, and stories, that make your audience want to know more
Launched their own home-baked business to 200 waiting orders

Pitched to their investors for funding and got interviewed on local television

Organised their own conference and got an 83% attendance

Started their own newsletter and grew to over 200 subscribers in the first month

Worked on their Personal Brand and booked a speaking gig
If you're a fan of copywriting - Here's what we'll cover
35 Human-Psychology-Backed Strategies that Supercharge Your Writing
YOU WILL LEARN:
How to frame your services and prime your audience using human psychology

What makes good scroll-stopping content that starts conversations and builds your reputation and visibility
Study the Masters and learn from their best​
​
YOU WILL LEARN:
How to write Hooks and Headlines that grab your audiences attention

How to write posts that start conversations with your ideal clients

How to engage and comment, to maximise your content visibility
YOU WILL LEARN:
How to save time and effort by repurposing content and create a pool of content ideas

How to edit your copy for maximum impact that makes you memorable, relatable and compelling

How to stay consistent with your content - Say 1 Thing in 100 Ways
Join my top-tier training programme
This cohort is for people who are serious about leveraging their writing and communication skills.

If you have 45 minutes a day for 5 days and want to supercharge your content, gain next-level credibility online, scale your business influence, and give your sales a headstart, join the waitlist and be the first to know when we go live.

My 5-day online course is a mix of live lessons and discussion with self-paced materials. Unlike other online writing courses, there's no room for passive learning.
Come in your pjs and bring your coffee and expect lots of reading materials and daily bite-sized guides, examples and exercises to keep you focused and gain real-world experience by practicing what you're learning.
You'll create 20 pieces of published writing, build a network of creatives, and leave with a new perspective as to what you can achieve.
And it doesn't stop there - You'll also get direct access to me where I'll provide 1:1 feedback on your content and big ideas.
​
So what's stopping you?
Here's what it will look like
Combination of live lessons and exercises
Spread out over 5 days
Join our live sessions every day and complete daily exercises and projects that will build your confidence in your copywriting skills.
Work directly with me and get instant feedback on your writing and content.
Peer support & collaboration
Learn from each other
Exchange feedback
Grow your network
Hold each other accountable
Founder & Life Coach
San Diego, USA
Hi, Vivien!
Thank you so much for your brilliant guidance! I surprised myself how far I have come.
​
I have learned so much in such a short period of time! My new website will look so much better - it's a night and day transformation!!!
​
Thank you so much for all of your help and brilliant guidance!!! You are truly a Godsend to me!!!
Executive Director
California, USA
I cannot say enough that it was an absolutely WONDERFUL experience working with Vivien.
She helped me refine my pitch for my org and abbreviate my why for founding the org.
Vivien is thoughtful, insightful, and has great ideas. I highly recommend working with Vivien.
I've been using social media for 2 years now and have grown my accounts both on Linkedin and Twitter. The experience has opened up a world of opportunity to what would typically be a very small one-person show.
​I've worked with start-ups and solopreneurs around the world, I have a newsletter with over 700 subscribers. I've gained speaking opportunities and clients come to me - all without a single cold call DM.​
If you want to increase your success rate and revenue, compelling communication backed by human psychology is lightning in a bottle for your online writing.
​
Today, I train Founders, C-suite executives, Copywriters, and communication professionals on how to use buyer-psychology strategies to supercharge their online writing.
​
Say goodbye to slow conversions and hard sales pitches and say hello to customers waiting to work with you.
​
If you're wondering whether it's right for you - consider what it means not to have a social media presence.
What some amazing people say
Marketing Communications Manager
Wisconsin, USA
It was great to work with Vivien.
She is very professional, knowledgeable and a great listener.
​
She provided our organization with great insights and solutions.
​
If you need support with your branding, internal/external communication, she is the person to connect with.
Overall grateful for this experience and the outcome!
Productivity Coach
S. Korea
Vivien provided me with perspectives that noone else has, and allowed me to visualise new ideas for content and potential business strategy.
Vivien is passionate about what she does, and as a result speaking with her was really enjoyable as well as insightful.
I've been thinking about a number of different aspects of my content and brand that I can work on since speaking with Vivien, and it's time to start implementing!
Senior Copywriter
Mumbai, India
Honestly, I couldn't have found your content at a better time as I'm planning to dive into direct response copywriting.
Your website got me binge reading your useful tips. Already subscribed to your NL.
Founder, Shark Stewards
USA
Vivien was super helpful with explicit ideas and recommendations, a professional approach, and take-home action to increase our marketing and visibility. She was also fun and creative to work with
​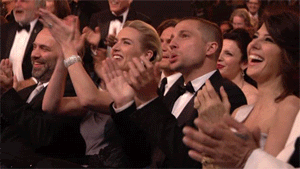 Unlock the Buyer-Psychology Secrets behind Big Brands