Is uninspiring - bland - dull - Vanilla - No Strategy content hurts your business?
One of the biggest myths in content marketing is:
"Publish your content, and your customers will come."
Yes, content is an incredibly powerful marketing tool. You can make the perfect landing page. Craft valuable content.​
- But if you don't
Hook your Audience

Create Curiosity

Build Engagement

Start a Conversation
Your Reader won't take any Action​ and No amount of content will move your business needle if your audience ignores you
The unconscious bias of your audience
Your client's default is set to "Nope"

They scan your website, ignore your invites, leave your emails and newsletters unopened.

I say "$%&*! that"
Not Just Writing But a Strategy
"I want advice about my online business communication strategy so I can connect with my clients"
Get your Message Right from the start
Let's work together to form your online marketing strategy
​
Brand Positioning

Brand Message

Frame Your Services

Know your Target Audience

Create a Time-frame

Push the Launch Button
"I want to elevate my copywriting skills and be a communication game-changer"
Join one of my top-tier training programmes and Learn the Psychology behind effective communication strategies
Write and edit your words for maximum impact

Create content worth shouting about

Build your credibility and trust online and open new opportunities
"I want help creating content that promotes my services and connects with my audience"
Save yourself hours of moving your text around in circles
Turn 1 idea into 100s of quality posts
​
Share valuable, targeted content faster

Build your Brand Recognition with authority

Get on with the rest of your day
In the past year, I've helped over 25 solopreneurs successfully launch their businesses and gain incredible opportunities.
​
But what most of them were unaware of was the impact of unclear, complex, vanilla messaging with no strategy on their business.
​
Your content does a lot of the heavy lifting. It needs to attract your customers and turn visitors into buyers
If you want to increase your success rate and revenue, compelling communication backed by human psychology is lightning in a bottle for your online writing.
​
Today, I train Founders, C-suite executives, Copywriters, and communication professionals on how to use buyer-psychology in their online writing.
​
Say goodbye to slow conversions and hard sales pitches and say hello to customers waiting for you to launch.
​
Start today and learn the art and science of strategic writing.
Executive Director
California, USA
I cannot say enough that it was an absolutely WONDERFUL experience working with Vivien.
She helped me refine my pitch for my org and abbreviate my why for founding the org.
Vivien is thoughtful, insightful, and has great ideas. I highly recommend working with Vivien.
Founder & Life Coach
San Diego, USA
Hi, Vivien!
Thank you so much for your brilliant guidance! I surprised myself how far I have come.
​
I have learned so much in such a short period of time! My new website will look so much better - it's a night and day transformation!!!
​
Thank you so much for all of your help and brilliant guidance!!! You are truly a Godsend to me!!!
Marketing Communications Manager
Wisconsin, USA
It was great to work with Vivien.
She is very professional, knowledgeable and a great listener.
​
She provided our organization with great insights and solutions.
​
If you need support with your branding, internal/external communication, she is the person to connect with.
Overall grateful for this experience and the outcome!
Productivity Coach
S. Korea
Vivien provided me with perspectives that noone else has, and allowed me to visualise new ideas for content and potential business strategy.
Vivien is passionate about what she does, and as a result speaking with her was really enjoyable as well as insightful.
I've been thinking about a number of different aspects of my content and brand that I can work on since speaking with Vivien, and it's time to start implementing!
Senior Copywriter
Mumbai, India
Honestly, I couldn't have found your content at a better time as I'm planning to dive into direct response copywriting.
Your website got me binge reading your useful tips. Already subscribed to your NL.
Founder, Shark Stewards
USA
Vivien was super helpful with explicit ideas and recommendations, a professional approach, and take-home action to increase our marketing and visibility. She was also fun and creative to work with
​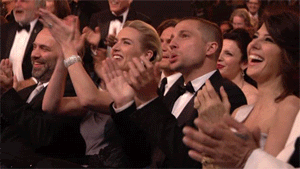 Learn the Buyer-Psychology Secrets behind Big Brands